Two Firsts for Tastee Tinges
Kerian Clery, owner of Tastee Tinges in realizing her vision of business expansion scores two 'firsts'.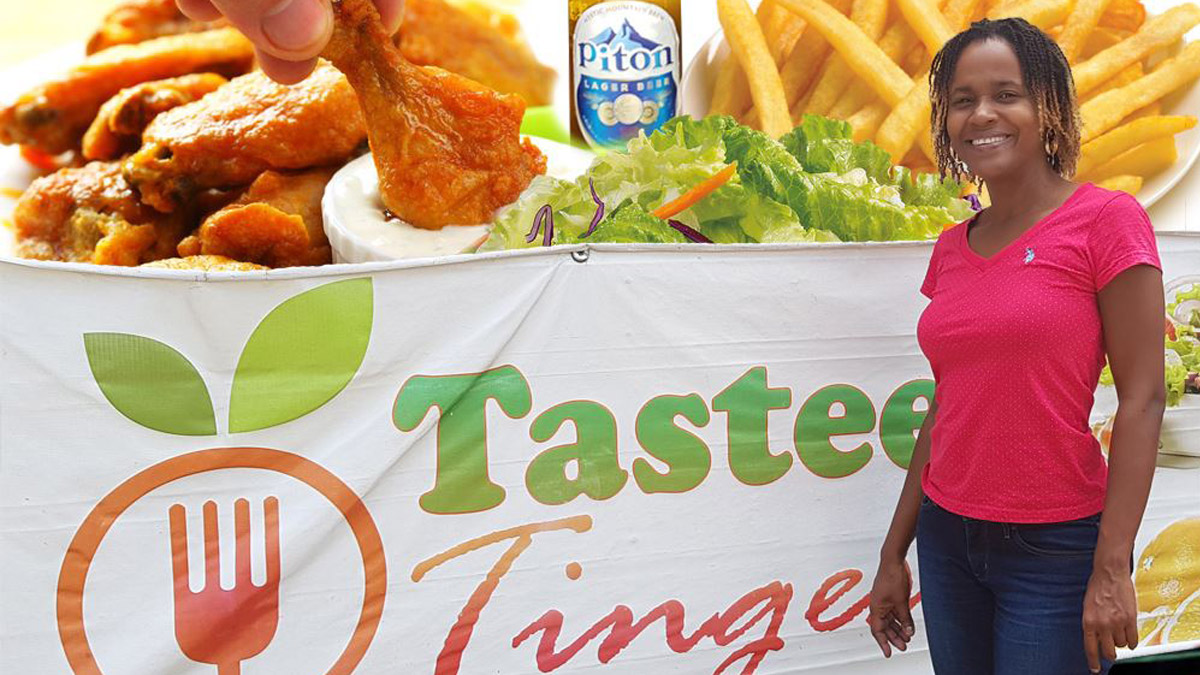 Ms. Clery was welcomed as the very first small business customer to benefit from the BOSL/ ECPCGC Guaranteed Loan programme. Ms. Clery has boasted that she is now able to expand her business and was given an opportunity to put up only 25% of the needed collateral. Bank of Saint Lucia's partnership with the Eastern Caribbean Partial Credit Guarantee Corporation (ECPCGC) offers small businesses, like Tastee Tinges, opportunities to access credit by guaranteeing a percentage of the collateral for these facilities. Other small business owners are encouraged to make use of this opportunity which provides guaranteed loans for startups, working capital or business expansion.
Tastee Tinges also created quite the buzz, being the very first BOSL customer to transact using the DCash platform. DCash is the new Digital Cash Platform fully backed by the Eastern Caribbean Central Bank. It is the digital form of the ECCB dollar which allows for payments for goods and services and peer to peer transfers by way of a digital wallet. Businesses such as Tastee Tinges, can significantly benefit from this innovative technology. The D Cash platform will be available to all customers from March 31st 2021. Merchants and customers are asked to contact their financial institution for more information.
Arleta Rate Mitchel ; Senior Manager Retail Banking expressed her pleasure with being able to assist a long standing customer. "We are excited to be in a position where we are able to offer solutions and assistance to our customers like Ms. Clery. Specifically our micro, small and medium sized operations (MSMEs). Tastee Tinges is the first small business to access financing for development and expansion the help of the BOSL / ECPCGC partnership and we continue to welcome new clients into the programme. The DCash initiative by the ECCB is also a welcomed solution especially during this COVID-19 pandemic. We are elated that she was also the first BOSL customer to experience this fantastic platform. The options for payment and transfers within the ECCU and via merchants and customers reduces the need for close contact. Bank of Saint Lucia is proud to be supporting our customers in this way and we look forward to bringing many of clients on board with us in the months ahead."
These new innovations brought on by BOSL's partnerships are only the start of greater things to come for their customers in the coming months.
---