Statement on Adherence to Tourism Protocols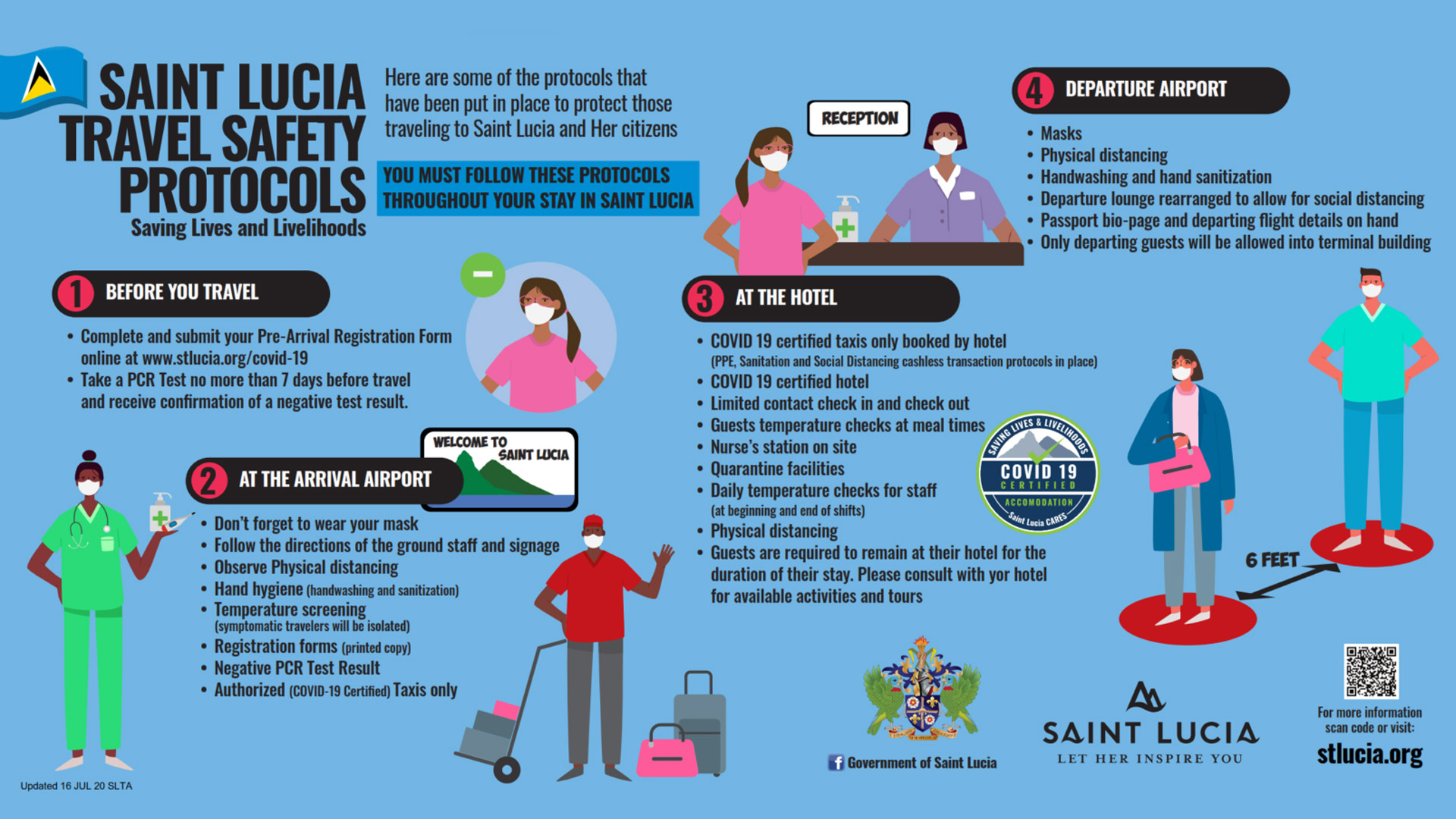 The Ministries of Health and Tourism have emphasized that should there be recognized loopholes in any of the protocols, that there would be immediate measures of reinforcement.
A breach of the protocols was noted by a guest and as such, the individual was subsequently transferred with the assistance of law enforcement and the Saint Lucia Fire Service via ambulance to a Government operated quarantine site where daily screening is being observed over a 14 day period.
The Ministries of Health and Tourism will continue to work with all tourism providers as it relates to adherence to protocols.
For more information on covid-19 travel and tourism protocols, visit www.stlucia.org/covid-19
---