Stanley Jon Odlum Memorial School's IT Lab Receives a Boost from Axcel Finance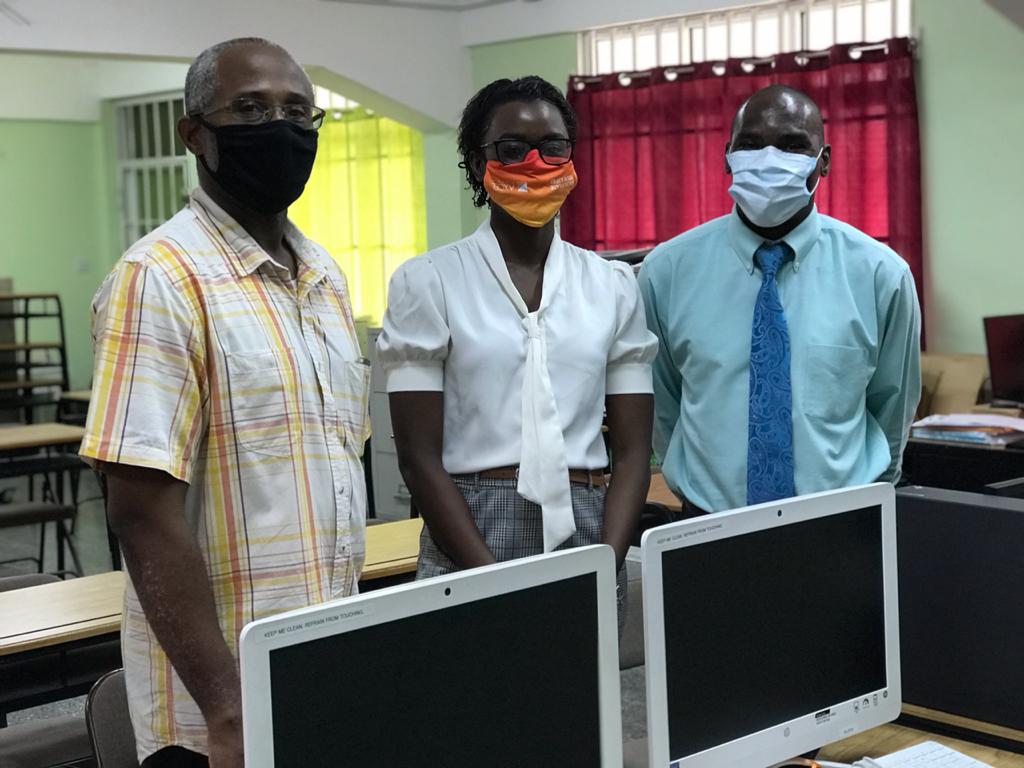 In the current Digital Age, and especially due to the pandemic, education is highly driven by computer-based learning, which no longer is a luxury but a necessity. As a result, students with limited to no access to the digital world and online resources find it more difficult for them to keep up and succeed academically.
The Electronic Management of Information System (EMIS) department at the Stanley Jon Odlum Memorial School received a well-timed donation of three computers from Axcel Finance. Mr. Neal Fontenelle, the principal, and Mr. James, coordinator of the EMIS department, accepted the benefaction on behalf of the school. The contribution will assist in furthering the development of many young students while minimizing the digital divide in the region.
Axcel Finance's CEO, Mr. Samuel Rosenberg reiterated Axcel's unwavering commitment to social causes, particularly youth development and education. The microfinance institution enthusiastically seized the opportunity to support the Stanley Jon Odlum Memorial Secondary School by assisting them with improving the school's computer lab. Ms. Jannell Etienne, Axcel's Marketing Coordinator stated that "in the last several months, there have been changes to the way we do things, and not many have been able to adjust due to factors beyond their control. We firmly believe that children, our future, should not be left behind. Providing them with the tools they need to prepare for our ever-evolving society cannot be understated."
The Stanley Jon Odlum Memorial Secondary School located in Marigot, Castries has a student population of 270 with approximately 60% of the students hailing from Marigot and its neighboring communities. Many of the students do not have reliable internet connectivity and home computers to facilitate distant learning.
"This is a very well-needed donation, and it came in at the perfect time. We are in the process of getting our library together and look forward to utilizing these machines in our library to facilitate online learning for our students and our Information Technology lab to facilitate the students," said Mr. Neal Fontenelle, Principal of the School.
---