Schedule For The Roll-out Of The Covid-19 Vaccine
The Ministry of Health informs the public that Phase 1B of the COVID-19 vaccination campaign has commenced.
In Phase 1B, people who are 65 years and older; residents of elderly homes and people living with chronic health conditions will be vaccinated. People are encouraged to pre-register ahead of time via the online platform https://hmi.govt.lc/ or at the Community Wellness Centre nearest to you. The Ministry of Health will be implementing Phases 1A and 1B at the same time.
The schedule for Phase 1B is as follows: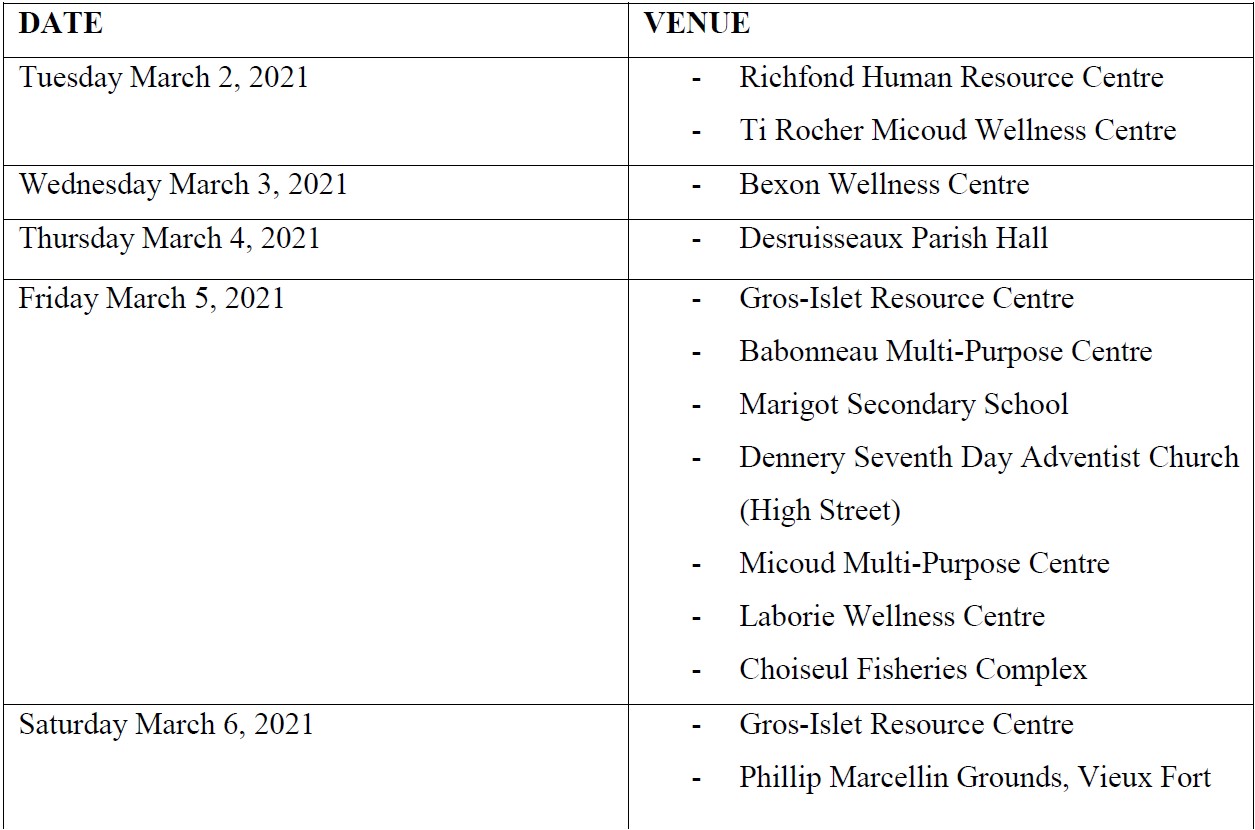 People are asked to walk with a form of identification to facilitate the registration process. People are encouraged to walk with a light snack and water given the waiting time to get vaccinated.
For more information please contact the Office of the Chief Medical Officer or the Epidemiology Unit, at 468-5309/468-5317 respectively
---