Saint Lucia COVID-19 Data Summary – 29th January 2021
Saint Lucia COVID-19 Data Summary (January 29 2021)
Prepared by Calixte George Jr.
Note: This is not an official document. It was compiled independently of health authorities but utilises published press releases and the COVID-19 Response website of the Department of Health & Wellness, as well as comparative country data from Worldometer.
SNAPSHOT (as at January 28, 2021).
Total Confirmed Cases: 1,106
Total New Cases for Month of January: 752
Total Active Cases: 505
Total Recoveries: 588
Total Deaths: 13
Total Tests: 23,599
Total Imported Cases: 53
•% Female: 54%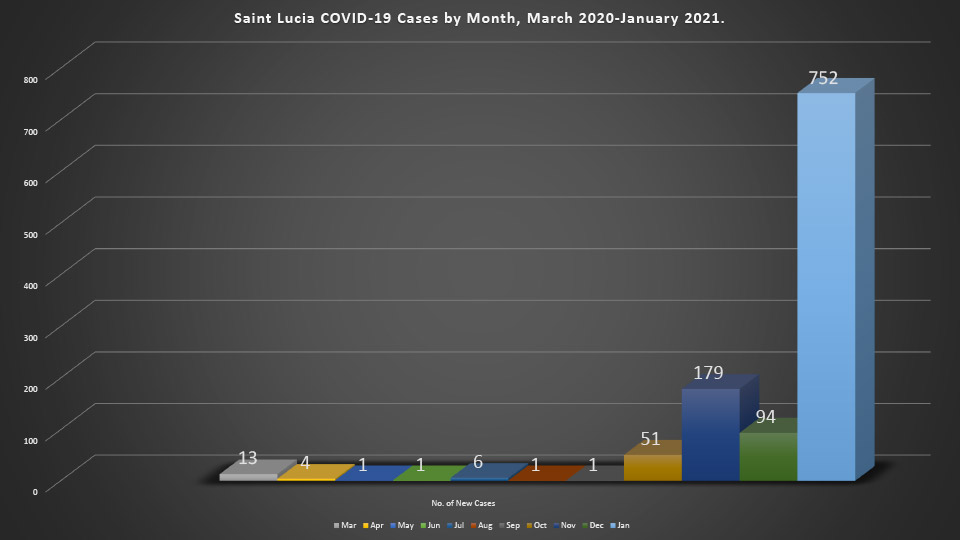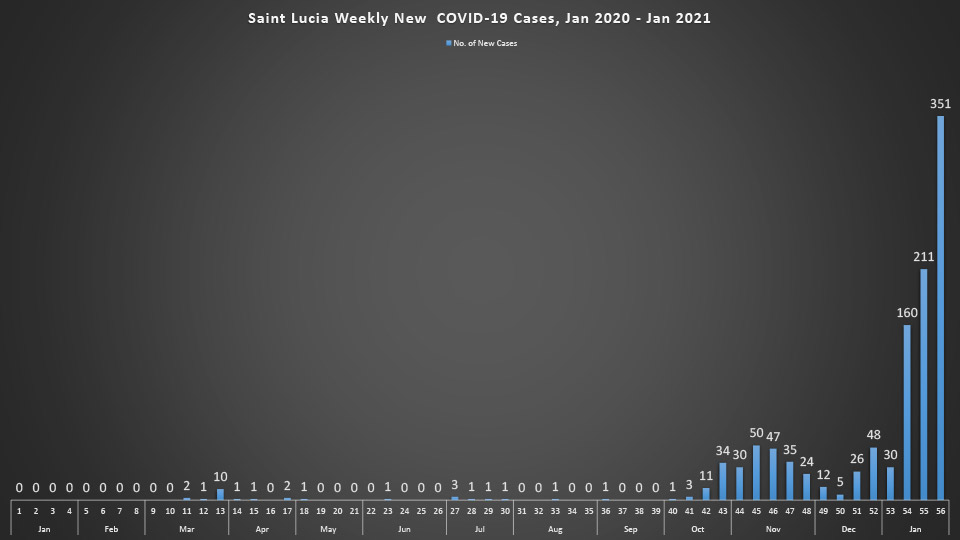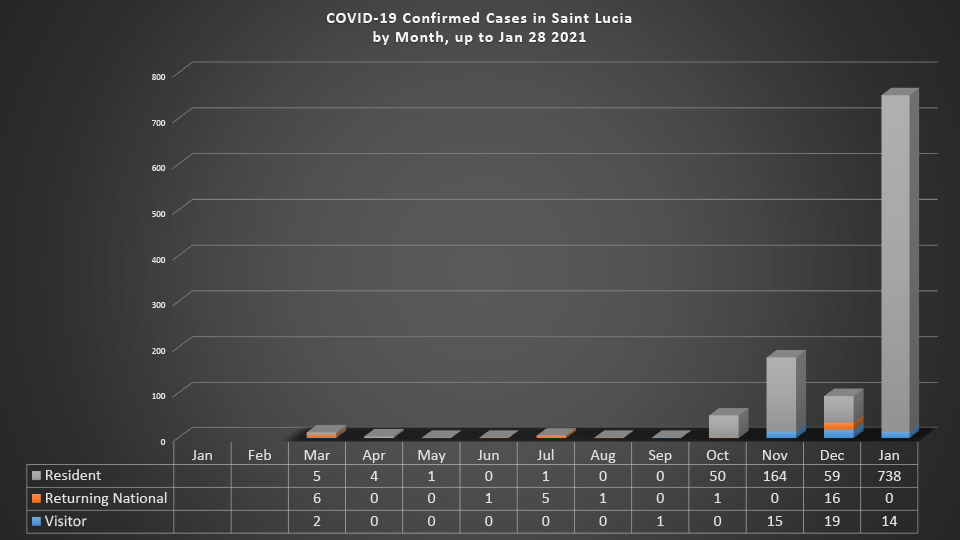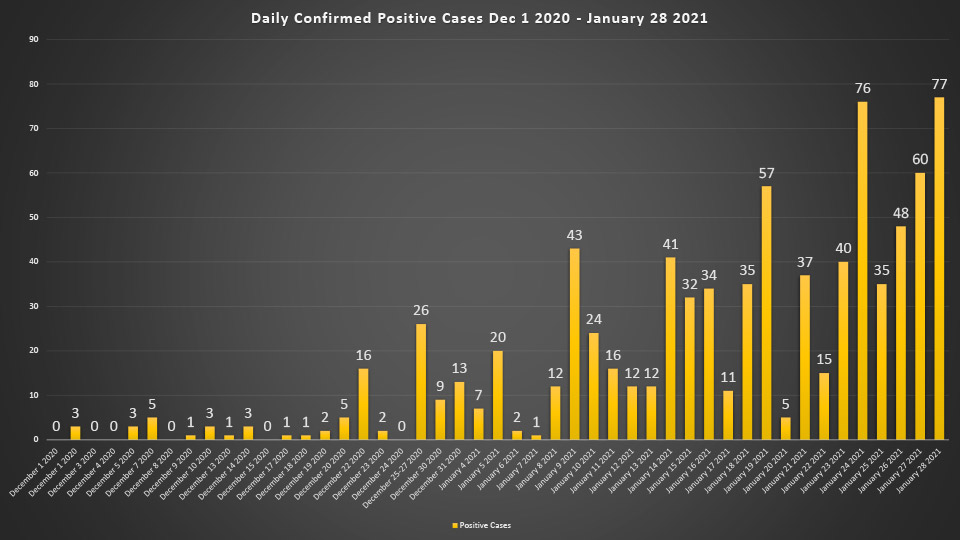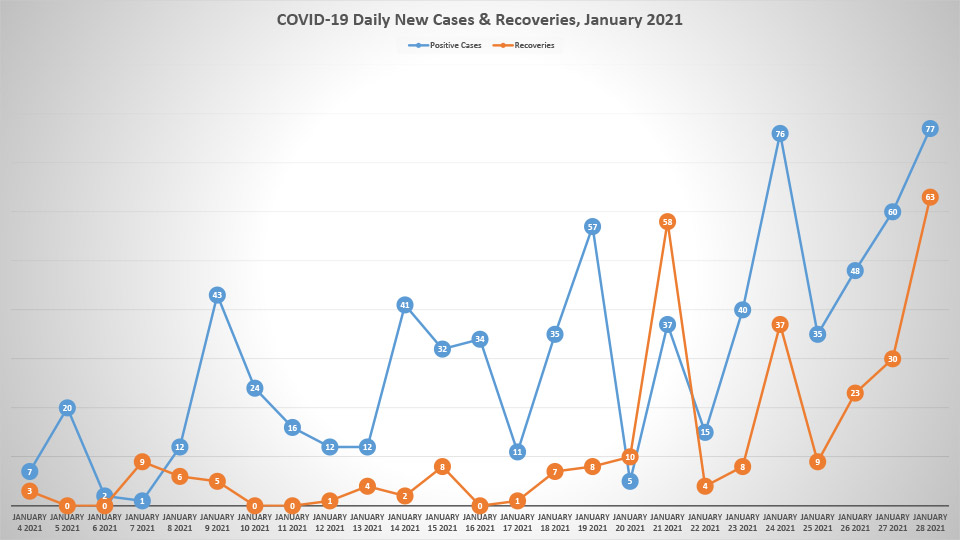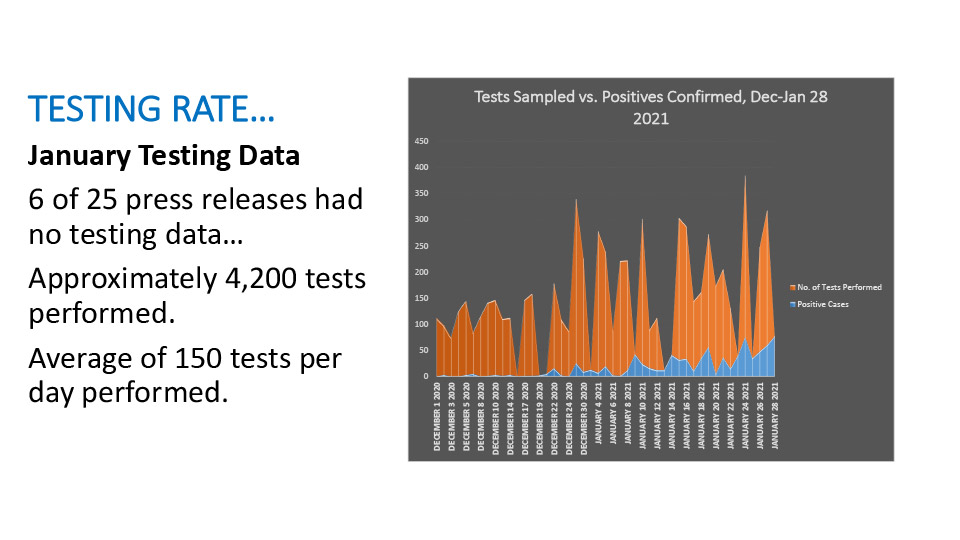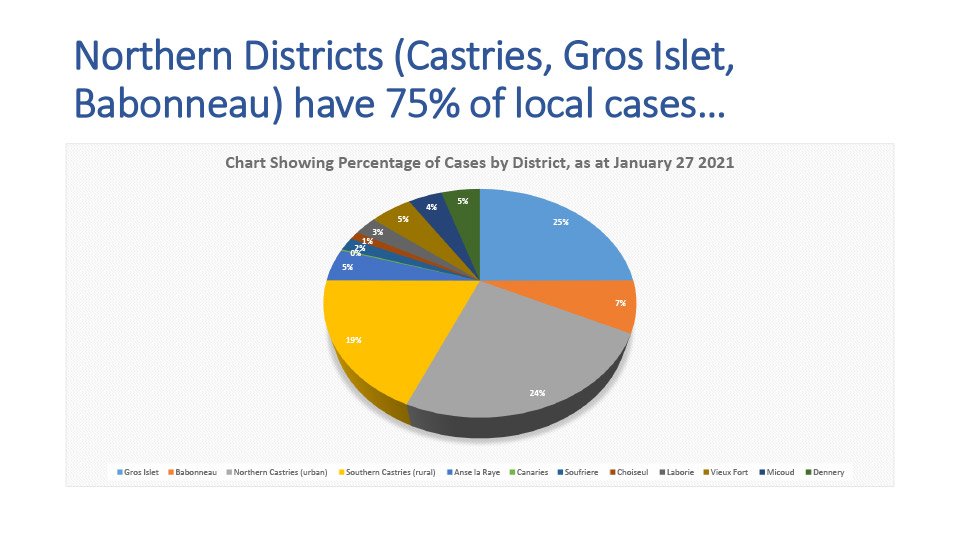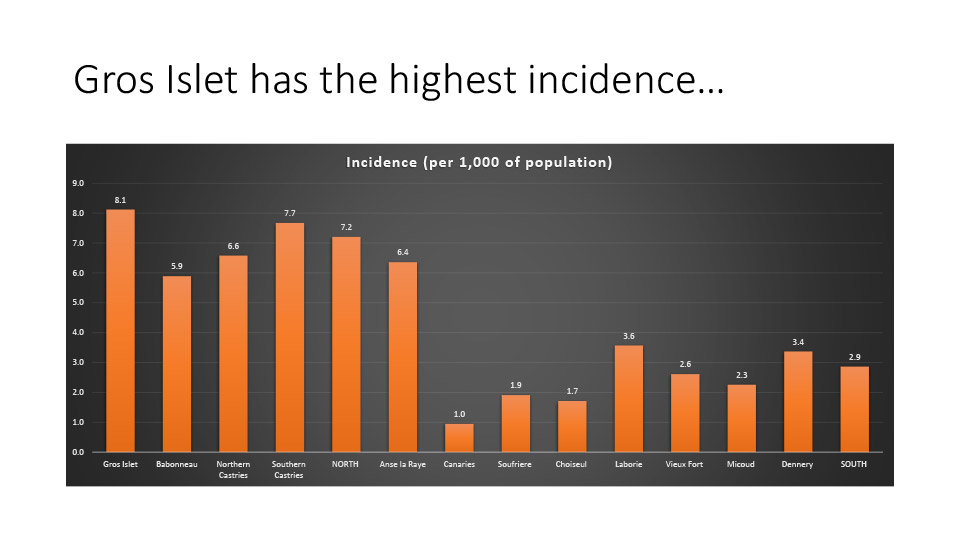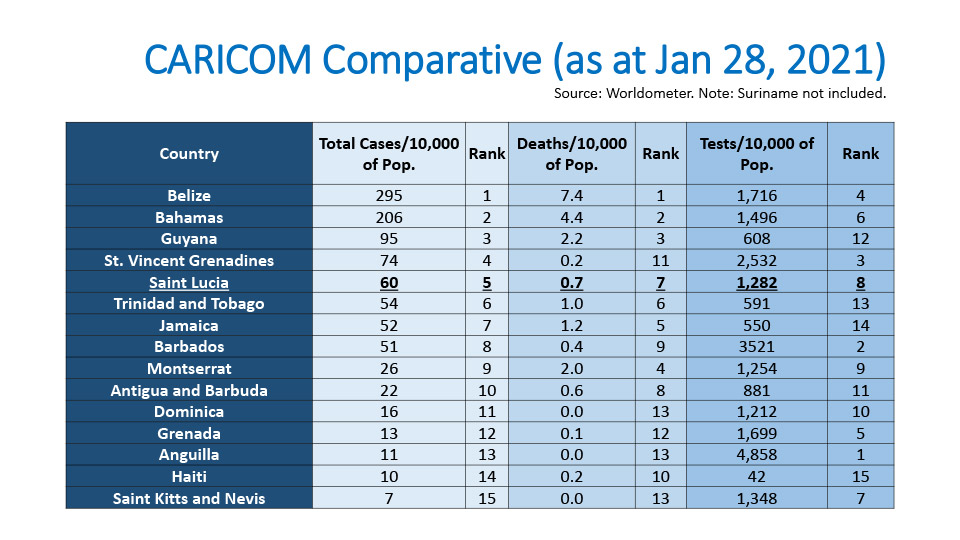 ---