Pigeon Island National Landmark Opening Hours
We wish to inform you that Pigeon Island National Landmark shall be open to international visitors and residents who have been fully vaccinated, from Wednesday-Sunday.
The opening hours for the Landmark remain the same as was issued in our May 5, 2021, press release and are as follows:
From Wednesday to Friday, the opening hours are 9:30am-5:00pm
From Saturday to Sunday, the opening hours are 10.30am-6:00pm
For residents and international visitors who have not been vaccinated, the following visitation schedule remains in place:
Wednesday and Thursday: International visitors
Friday to Sunday: Residents
The visitation schedule and opening hours for PINL shall be revisited if necessary, based on Government requirements and all relevant parties shall be informed accordingly. The SLNT can be contacted for further information at 452-5005 or admin@slunatrust.org.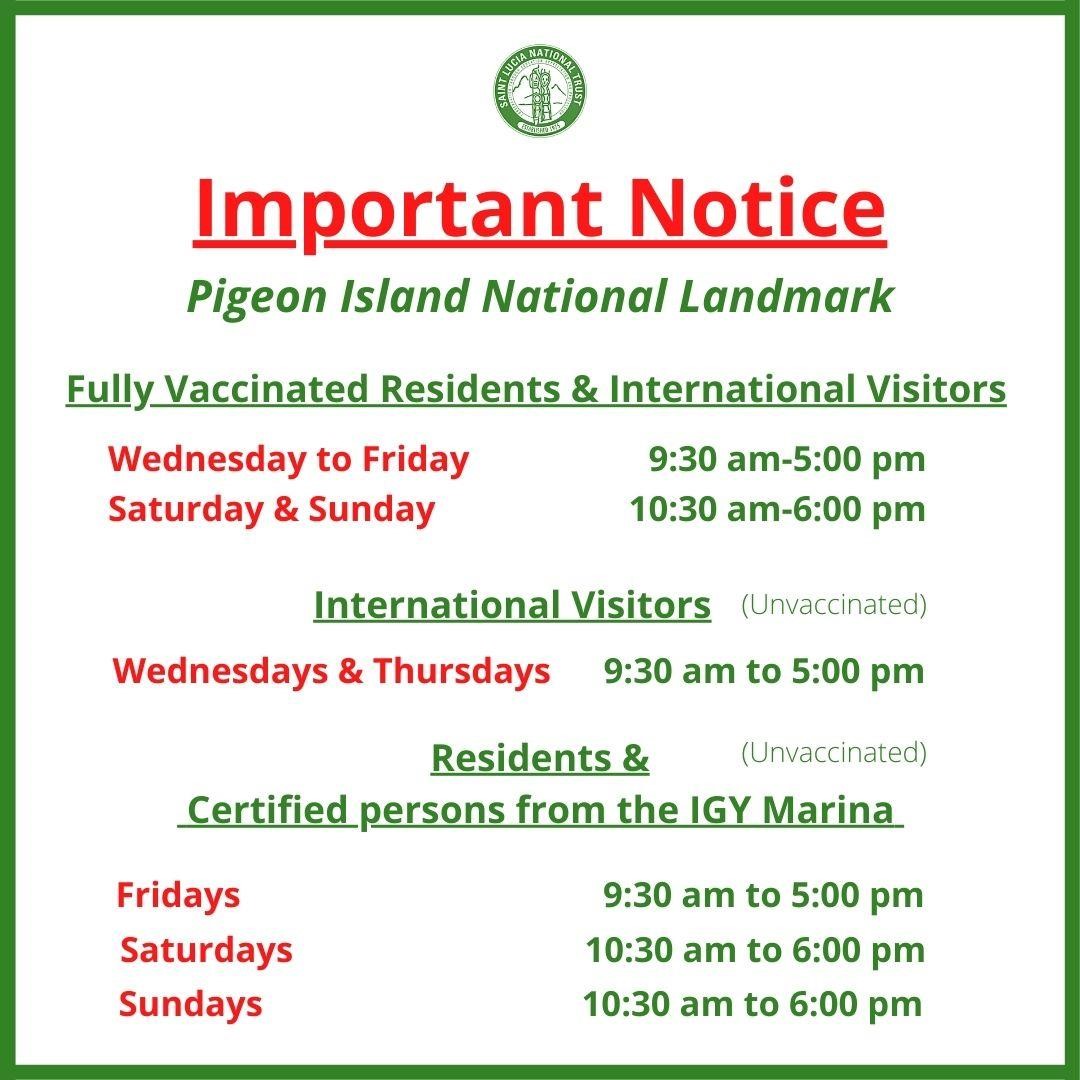 ---