Management of Waste During the Holiday Season
The Saint Lucia Solid Waste Management Authority encourages all residents to contribute to a clean environment this holiday season by containing all garbage until the scheduled collection day for their respective communities. Greater personal responsibility is critical at this time due to the increase in consumption which results in an increase in the quantities of solid waste generated. Residents who require immediate disposal of waste are encouraged to transport all waste material to the Deglos Sanitary Landfill or the Vieux-Fort Solid Waste Management Facility. Note that disposal of residential waste is free of charge.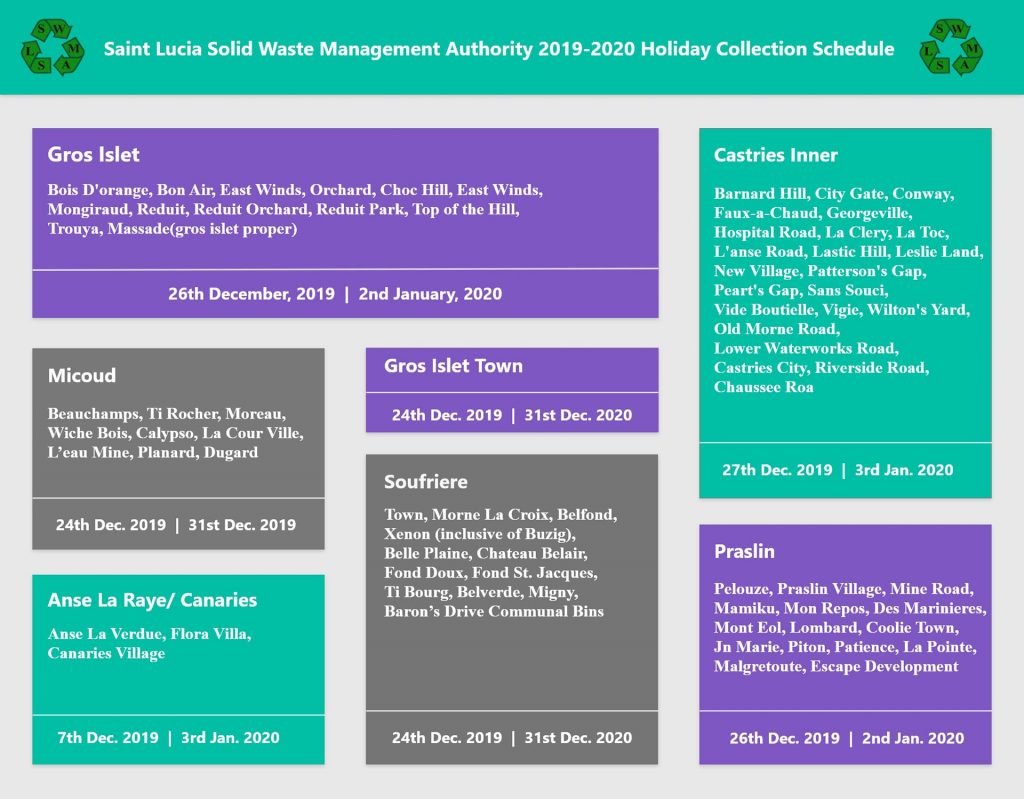 This year Christmas Day and New Year's Day fall on a Wednesday. As such there will be no garbage collection on Wednesday, December 25, 2019 (Christmas Day) and Wednesday, January 1, 2020 (New Year's Day). The Deglos Sanitary Landfill and the Vieux-Fort Solid Waste Management Facility will also be closed on those days.
Households who receive the collection service on Wednesdays are asked to pay attention to announcements over the media, the Facebook page or through twitter for the revised collection dates. The Authority can also be reached at 453-2208 or WhatsApp at 724-5544.
To the residents of the Gros-Islet, Castries Inner, Anse La Raye/ Canaries, Soufriere, Micoud and Praslin Zones note that the Wednesday, December 25, 2019 and Wednesday, January 1, 2020 collection days will be rescheduled (see attached collection schedule). Please take heed of the rescheduled date if your community is to remain clean throughout the holiday season.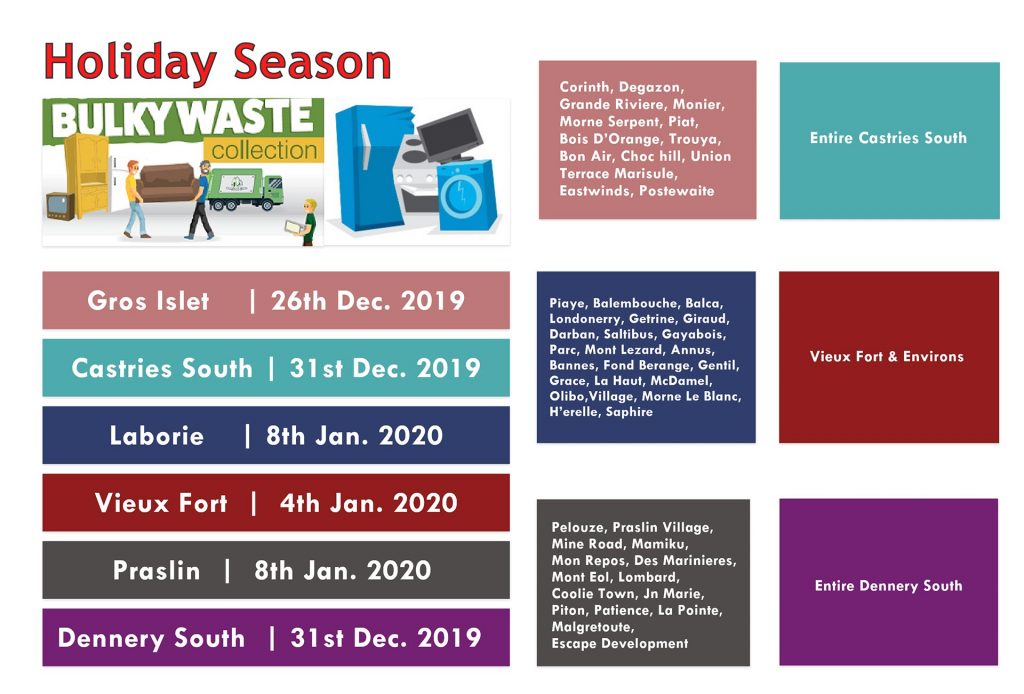 Those who dump indiscriminately or transport waste from their homes/businesses to other communities are encouraged to stop the practice. Instead do what is required to keep Saint Lucia clean and be mindful that poor solid waste management is harmful to human health and the environment.

---