Essential Services Minimal Operations
Essential Services Under Schedule 1: April 1st, 2020
Thursday April 2nd and Monday April 6th 2020, Mini Marts and Community Shops will be allowed to open from 6:00 AM to 12 Noon.
-Bakeries will also be allowed to open on Thursday, April 2nd and Monday, April 6th 2020 from 3am to 1pm.
-Farmers are allowed to maintain their farms daily from 5am to 4pm
-The following Gas Stations will be allowed to service only Essential Service Providers and persons with passes from NEMO from 6am to 12 noon
-Cool Breeze in Soufriere
-Southern Taxi in Vieux Fort
-No 1 Service Station in Vieux Fort
-Ken's Service Station in Micoud
-North South Petrol Station on Chaussee Road, Castries
-Super Serv Petrol Station in Bois D'Orange, Gros Islet
Please remember to practice Social Distancing when out in public especially when in community shops. If you possess one, you are encouraged to wear a respiratory mask when out in public. Avoid loitering, handshakes, hugs and other forms of physical greetings. Persons are encouraged not to venture outside of their respective community.
Stay Safe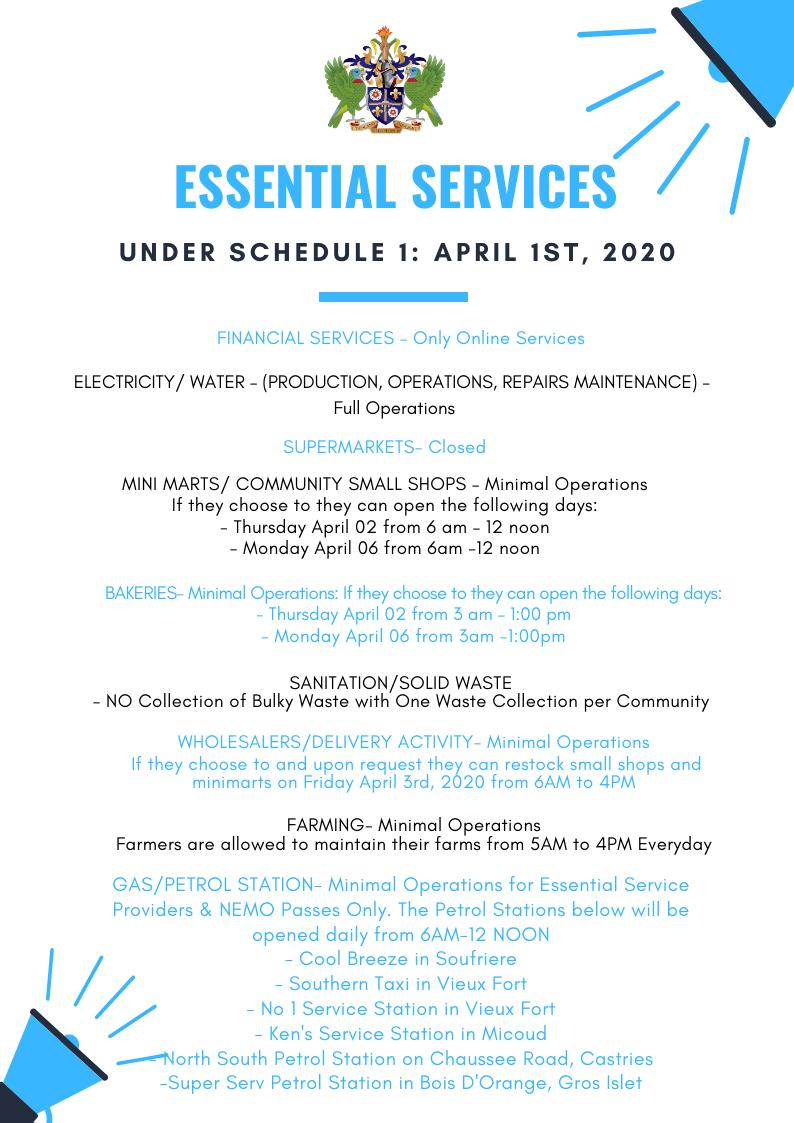 ---