Dust Haze Phenomenon affecting St. Lucia
Director of the Saint Lucia Met Services Mr Andre Joyeaux has described the dust haze phenomenon being experienced on islands as an annual occurrence, which may manifest with varying intensity.
According to Accuweather.com the condition may be attributed to an abnormally large dust cloud originating from the Sahara Desert in Africa some 5,000-miles across the Atlantic Ocean.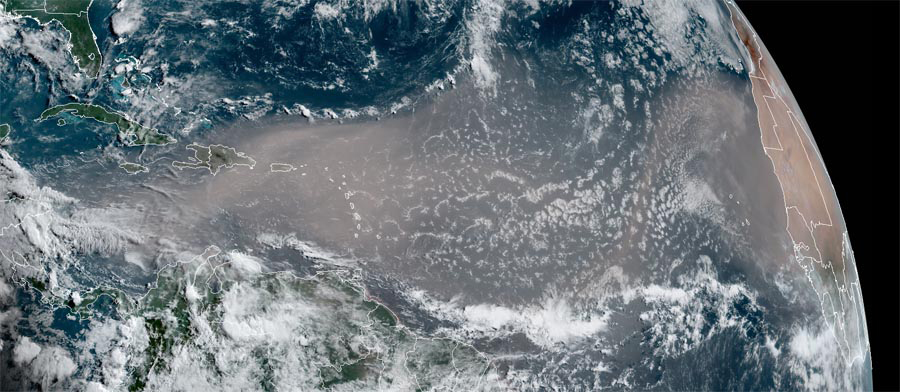 Met Service Director commented on the weather systems which may contribute to the  condition.
Commenting on the impact of o the ongoing phenomenon, Mr Joyeux noted that  while downpour can assist in clearing dust clouds, the formation of rain clouds may be impacted by the ongoing haze.
While the phenomenon is expected to create some spectacular visual effects in the form of colourful sunrises and sunsets, one possible threat is posing a health hazard to more vulnerable individuals, especially those with respiratory conditions, such as asthma, bronchitis and emphysema.
Such weather Condition have been known to  trigger allergic reactions and asthma attacks, while cause serious breathing-related problems.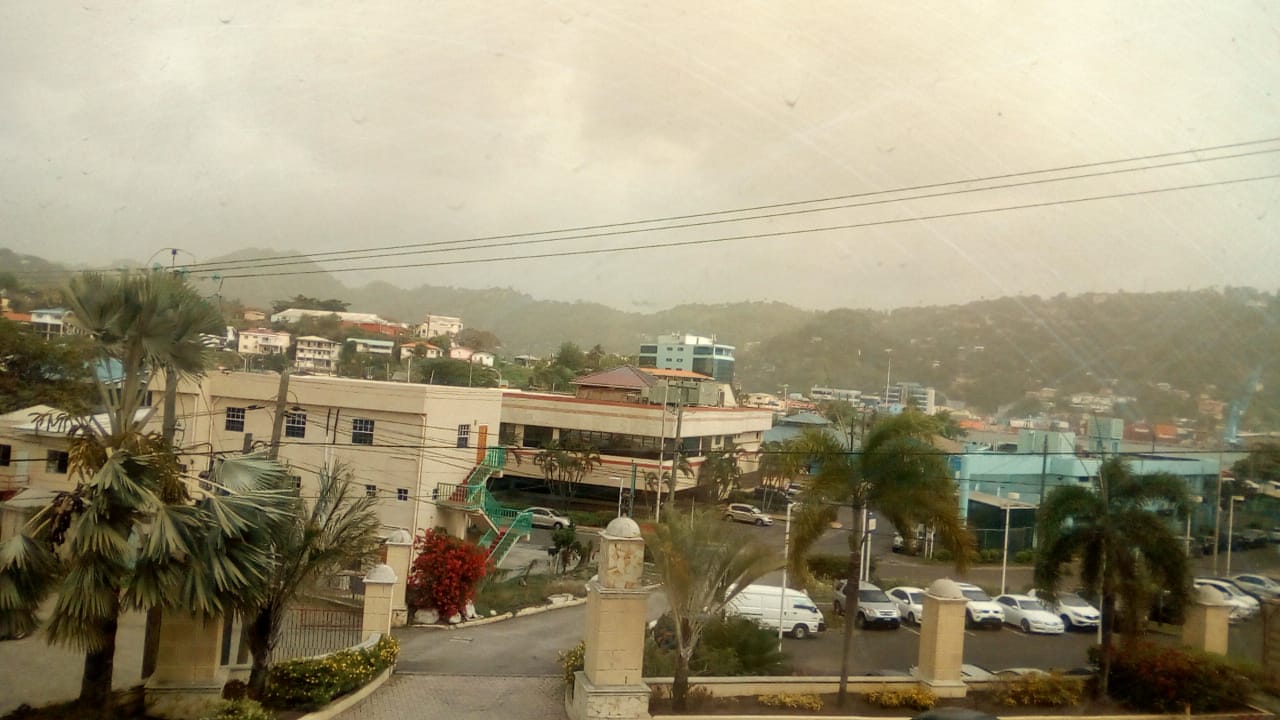 ---